WolfBucks gift cards make the perfect gift for students, staff, faculty and community! Purchasing a WolfBucks gift card is easy and can be done in two ways. Please see information below for more details.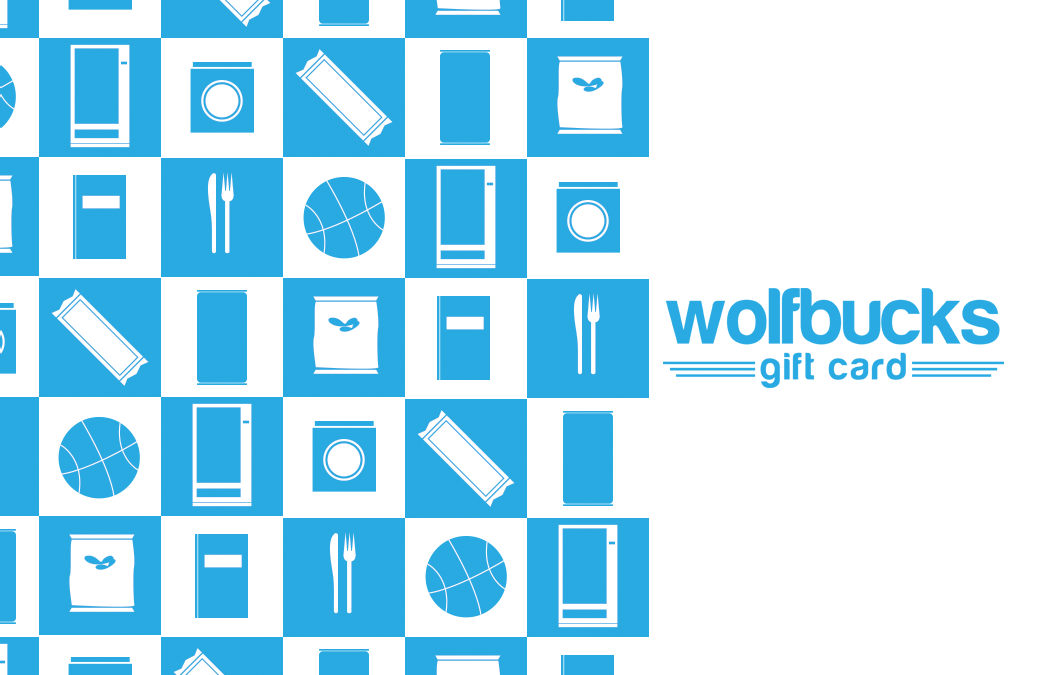 SSU Departments:
Fill out a hospitality form and include the quantity of gift cards desired and the specific amounts.
Once the hospitality form is signed by the appropriate signer, scan and email to: wolfbuck@sonoma.edu.
When the hospitality form is received, gift cards will be sent to the person who filled out the hospitality form.
Once gift cards are received by the person who submitted the hospitality form they must send an email to wolfbuck@sonoma.edu and include that the cards were received as well as the number on the cards (located on the back of the cards, starts with 999). An email confirmation is required before funds can be added.
An email will be sent within 1-3 business days when funds have been added to the Wolfbucks gift cards.  
Individuals: 
Call Aubrie at (707) 664-2533 and mention the quantity of gift cards desired and the specific amounts.
Payment information will be taken over the phone (no voicemail or email) and will then be processed. Funds will be added to the gift card after payment is processed.
Gift cards will then be sent to the person who made the purchase.
For additional questions, please email: wolfbuck@sonoma.edu or call (707) 664-2533.